42nd Annual Business Leaders Hall of Fame
SAVE THE DATE: JANUARY 25, 2022

When: Tuesday, January 25, 2022
Where: Greensboro Swarm Fieldhouse
Time: 5:30 PM EST
Join us on January 25, 2022 at 5:30 PM at the Greensboro Swarm Field House for the 42nd Annual Business Leaders Hall of Fame. The Business Leaders Hall of Fame introduces inspirational role models to young people throughout the Triad. Honorees are inventors, entrepreneurs, CEOs, nonprofit leaders, and small business owners who share a commitment to excellence, and a passion and drive to achieve.

2022 Honorees:
- Chancellor Harold L. Martin Sr. of NC A&T State University
- Derek Ellington of Wells Fargo

--> Stay tuned to learn about the accomplishments and leadership of the 2022 Honorees!

In-person admission to the Business Leaders Hall of Fame includes networking with the Triad's finest, light bites and beverages. In-person event attendees are capped at a max of 250 guests in following local and state COVID-19 guidelines. Individual tickets for in-person admission will go on sale on October 25, 2021. Guests will have the option to attend virtually or in-person. Stay tuned for more information on the virtual options for guests.

Sponsorships are currently available, download the sponsorship packet by clicking below or reach out to Michel'le Cathey, Experience Facilitator, for questions about sponsorships at Mich@triadja.org

COVID-19 DISCLAIMER: Participation in Junior Achievement events may expose you to COVID-19. Your decision to attend the event is made knowingly and voluntarily by you with full knowledge of this risk. Your participation or attendance at the event constitutes a waiver and release of liability on all parts of Junior Achievement of the Triad with respect to exposure of COVID-19. By participating in the event, you agree to follow current CDC and local health guidelines for the duration of the event, including the use of masks. Failure to do so may result in dismissal from the event. If you disagree with any of the above statements, we kindly request you reconsider your participation.
Need More Information?
Sponsors
Title Sponsor
Youth Development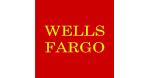 Education Development
Entrepreneurship Sponsor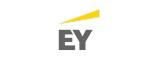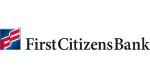 Work Readiness Sponsor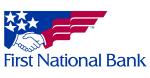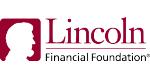 Financial Literacy Sponsor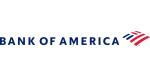 Become a Sponsor!
Sponsorships for these events are critical for Junior Achievement to continue providing life-changing programs to students in our community. These programs are delivered at no cost to students. You can make a difference in the lives of these students by participating in this world-class event! Contact
Michel'le Cathey
to get more information on how to sponsor a JA Event!