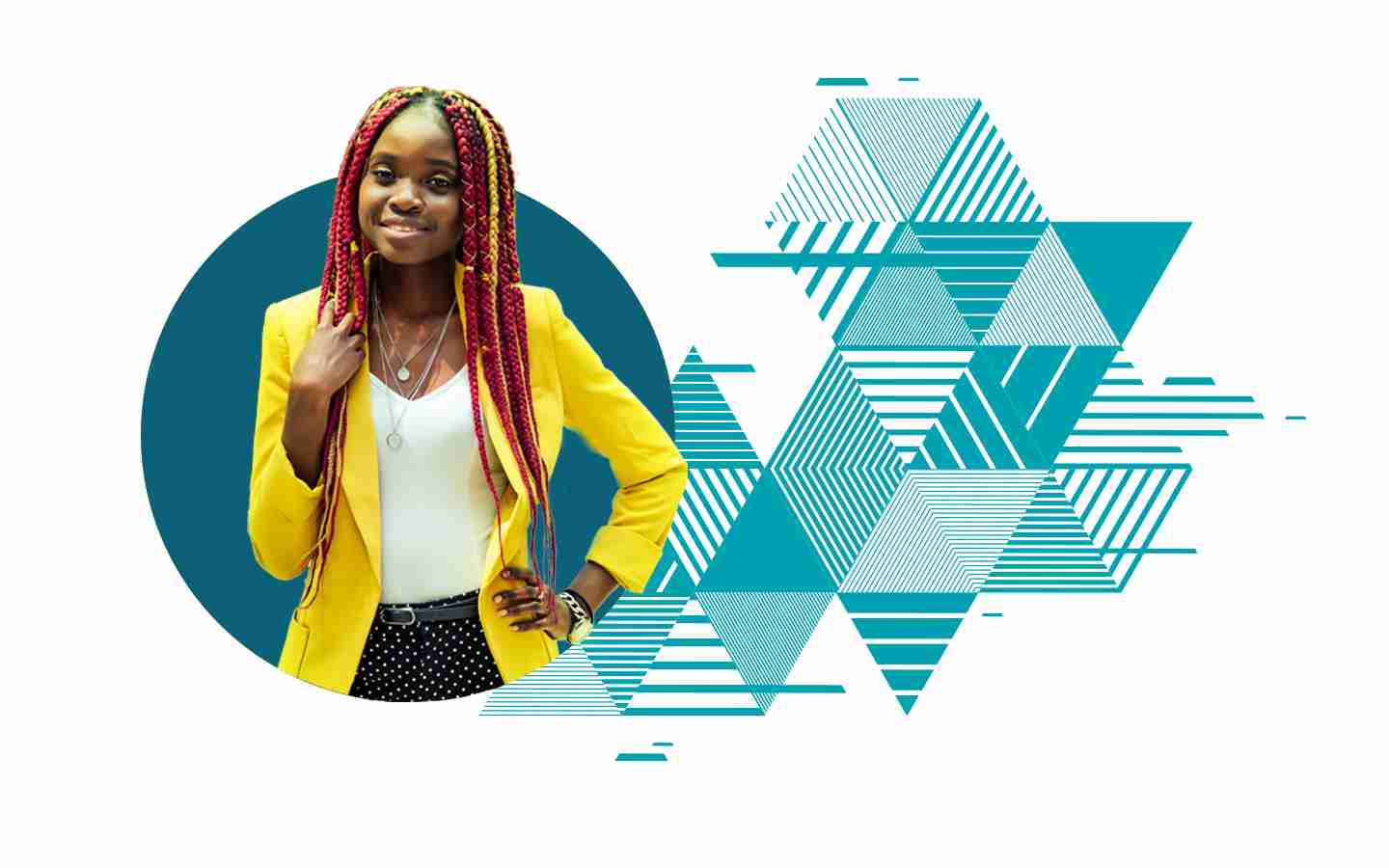 Boundless Futures through Education
Junior Achievement of the Triad is a nonprofit that inspires and prepares young people for success
How you can get started
Junior Achievement of the Triad provides several ways that you can get involved whether you're someone looking to volunteer, part of a district or school looking for educational materials, or part of a business looking to help us expand the reach of our mission.
Volunteers
In-person or Virtual you can Volunteer with Junior Achievement and make a profound difference in the youth of our community.
Volunteers, begin here
Schools and Parents
Junior Achievement provides activities, guides, thought leadership and lots of additional resources to support learning.
Schools and Parents, begin here
Partners
Junior Achievement partners with corporations and individuals to fund the programs that are delivered to our local students.
Partners, begin here
Junior Achievement of the Triad Spotlight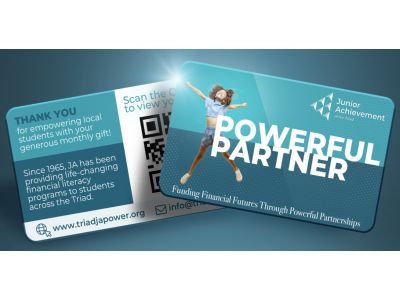 1
Funding Financial Futures Through Powerful Partnerships
Junior Achievement has developed a monthly giving plan aimed at sustaining our vital financial literacy program in classrooms across our five-county footprint. It's our inaugural year of Funding Financial Futures through Powerful Partnerships.  
Join Us As A Powerful Partner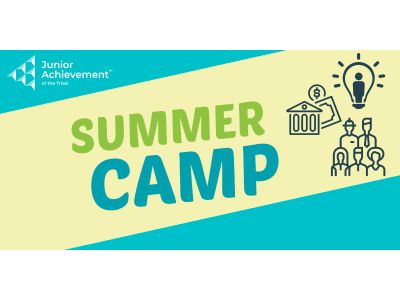 2
Finance Summer Camp- Burlington, NC
Where: Burlington Airport Civil Patrol Building
When: Tuesday, July 25, 2023 9:00 AM
Free Finance Camp July 25th through the 27th, for Kindergarten through 5th Grade, Burlington, NC
View Event
Finance Summer Camp- Burlington, NC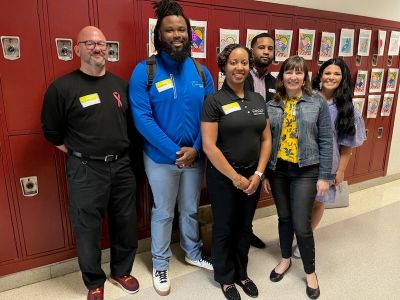 3
Career Speaker Series
This week, I had the opportunity to participate in the Junior Achievement of the Triad's (TriadJA) Career Speaker Series this week. With open arms, we were welcomed into the Rockingham County Middle School in Reidsville, NC. The mission of the TriadJA is to give young people the knowledge and skills they need to own their economic success, plan for their futures, and make smart academic and economic choices. For this event, the TriadJA put together the following panels of professionals: Entrepreneur Panel, Tradesmen & Women, Women Work Here, Too, Aviation and Aerospace, Financial Fitness, Sales & Real Estate, Non-Profit and Hospitality, Procter & Gamble, Zoology & Animal Health. With the recent development of my health and medical writing company,
I was placed on the Entrepreneur Panel. We presented to multiple classrooms of both 7th and 8th-grade students. Panel members included diverse professionals, including those in the entertainment, staffing, and clothing industries. Through our panel discussion, we shared information to assist with career readiness, including the importance of networking and choosing a field you are passionate about. We described our experience with forming our businesses and overcoming challenges. Many of the students were curious about the financial success of our companies, and we shared that it was essential to understand the hard work and dedication required to ensure continued success.
After engaging with multiple classrooms in the morning, we were treated to lunch with our peers. Across the classrooms in both grades, the students were engaged and inquisitive, allowing for meaningful conversations on the pros and cons of being an entrepreneur. We were able to network across the various industries represented. This networking led to the developing of new business relationships that will allow our organizations to expand.
I am very grateful to TriadJA for the opportunity to participate in this event, and I look forward to collaborating with them again.
Read Blog
Organizations Partnering With Us
We use cookies to provide you a personalized experience. How we do this is by analyzing user behavior on our site and sharing data with our advertising and analytics partners. You consent to our cookie policy if you continue to use this website.