Triad Business Journal's 40 under 40 honors Elizabeth Freeze, Director of Investor Relations for JA of the Triad
Author: Michel'le Cathey, Experience Facilitator
Community Involvement
Published: Friday, 23 Apr 2021
---
Sharing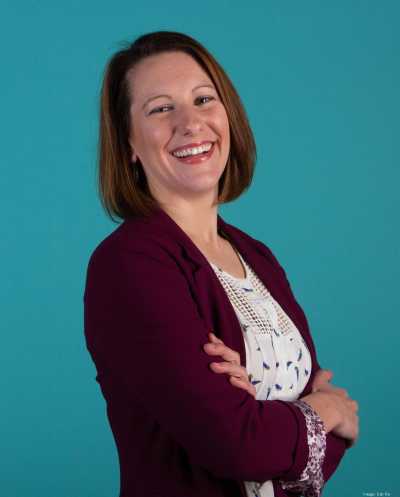 Image caption: Picture of Elizabeth Freeze, Director of Investor Relations
Every year, the Triad Business Journal honors 40 leaders who are movers and shakers. PLUS they are talented! This virtual celebration will put the spotlight on their amazing accomplishments and will highlight their contributions to the Triad region. Congratulations to JA of the Triad's very own, Elizabeth Freeze, for receiving this honor!
Here is a snap shot from the feature article about Elizabeth Freeze! Below is a link to the full article and additional information about TBJ's annual event!
Elizabeth Freeze, director of investor relations, Junior Achievement of the Triad
Age: 37
Work address: 3220 Northline Ave., Greensboro 27408
City you live in: Greensboro
Education: Bachelor's, psychology, Davidson College; master's, social work, management and policy practice, UNC-Chapel Hill
Why selected: In Freeze's role as director of investor relations at Junior Achievement of the Triad, she works to fundraise for the organization. In January 2020, she secured Junior Achievement's largest individual investment of $45,000, and renewed the donation for the same amount in September 2020. Freeze also serves on the Junior League of Greensboro's diversity, equity and inclusion task force.
How can the Triad better retain young and talented professionals? Young people are interested in a full picture of their lives, so when they are thinking about job opportunities, they want high-quality benefits from their employer, competitive salary and a flexible work environment. Outside of their own employment, it's key to have comparable options for a partner so that a two-professional household has opportunities in the same location. Additionally, there need to be local childcare/school options that are high-quality, affordable living options, easy commutes, parks and greenways, local entertainment and gathering places. And from a community perspective, young professionals need opportunities to get involved: nonprofit organizations, local government committees, neighborhood associations and other ways to make a difference in the places we live.
Most meaningful volunteer activity? I am currently serving on the Junior League of Greensboro's diversity, equity and inclusion task force. Over the past many years, I have seen how much work organizations like the League have to do in order to move the needle on racial justice work externally but also internally as we seek a diverse membership base that is representative of our community and inclusive and open for all. I am honored to be part of this work as a member of this task force.
Read the full feature article here (Triad Business Journal)