JUNIOR ACHIEVEMENT OF THE TRIAD ANNOUNCES NEW PRESIDENT
The JA Board of Directors announced today that Guy Harrington, has been named President and CEO of Junior Achievement of the Triad
Author: JA Staff
Work Readiness
Published: Friday, 06 May 2022
---
Sharing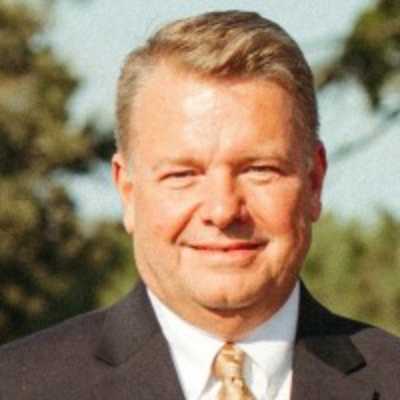 Image caption: Guy Harrington
May 6, 2022 (Greensboro, NC) – Guy Harrington, formerly President for Teaching Channel, Inc, has been named President and CEO of Junior Achievement of the Triad (JA). As president of Junior Achievement of the Triad, Harrington will oversee and lead the organization's work readiness, entrepreneurship, and financial literacy programs that currently reach 14,000 K-12th grade students in the Triad area.
"Guy brings extensive executive leadership and educator experience that will be invaluable to Junior Achievement," said Steve Swetoha, President of the Greensboro Swarm and Chairman of the Board of Directors of Junior Achievement of the Triad. "We are extremely pleased to have Guy heading our organization. His leadership and experience will help ensure the future success of JA in the Triad area."
Guy Harrington is a Junior Achievement alumnus that was selected for the national convention while a freshman in high school. "Junior Achievement gave me an important opportunity to learn about business and entrepreneurship. My participation in the program propelled my career forward in meaningful ways. It is an honor and a privilege to now lead Junior Achievement of the Triad and give back to the organization that had such a positive impact on my life." stated Mr. Harrington.
Guy and his wife of 34 years, Rochelle, have three adult children and two granddaughters. They spend their free time traveling, enjoying time with family, and doting on their granddaughters.
About Junior Achievement USA® (JA)
Junior Achievement is the world's largest organization dedicated to giving young people the knowledge and skills they need to own their economic success, plan for their future, and make smart academic and economic choices. JA programs are delivered by corporate and community volunteers, and provide relevant, hands-on experiences that give students from kindergarten through high school knowledge and skills in financial literacy, work readiness, and entrepreneurship. Today, JA reaches more than 2.5 million students per year in 103 markets across the United States, with an additional 5.2 million students served by operations in 100 other countries worldwide. Junior Achievement USA is a member of JA Worldwide. Visit ja.org for more information.
About Junior Achievement of the Triad
Junior Achievement of the Triad is the primary financial literacy, work readiness, and entrepreneurship education provider for K-12th grade public schools in Guilford, Forsyth, Rockingham, Randolph, and Alamance counties. JA inspires our future workforce through a synergy of three educational programs: 1) comprehensive, curriculum kit-based program for K-5th grade students, 2) JA Inspire, a virtual career fair, designed to help middle and high school students explore careers virtually, and 3) JA Career Speaker Series, which puts local professionals in front of students to discuss careers and education pathways for particular industries. JA's educational experiences prepare students to make smart financial/economic decisions, align with industry needs, build awareness around the diverse career opportunities in the Triad and focus on entrepreneurship to expand our culture of innovation. For more information, visit triadja.org.