43rd Annual Business Leaders Hall of Fame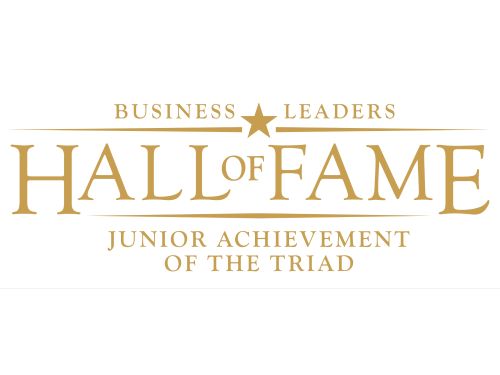 Event Completed!

When: Tuesday, January 24, 2023
Where: Novant Health Fieldhouse
Time: 5:00 PM ET
EMPOWER THE FUTURE LEADERS OF THE TRIAD

JANUARY 24, 2023

On January 24, 2023, at the Greensboro Swarm Fieldhouse, Junior Achievement of the Triad will be hosting the 43rd Annual Business Leaders Hall of Fame in honor of Ursula Dudley Oglesby.

The Business Leaders Hall of Fame introduces inspirational role models, like Ursula, to young people throughout the Triad. This annual event raises funds to make sure that students in our community are prepared for the jobs of the future, develop the skills to achieve financial independence, and cultivate the mindset of a business owner. Junior Achievement of the Triad is fulfilling the community's vision to ensure every K-12th grade student in the Triad has the life skills critically important to their futures.

For questions about sponsorships listed below, email Nikki Bearden, Director of Marketing and Events at Nikki@triadja.org. 

COVID-19 DISCLAIMER: Participation in Junior Achievement events may expose you to COVID-19. Your decision to attend the event is made knowingly and voluntarily by you with full knowledge of this risk. Your participation or attendance at the event constitutes a waiver and release of liability on all parts of Junior Achievement of the Triad with respect to exposure of COVID-19. By participating in the event, you agree to follow current CDC and local health guidelines for the duration of the event, including the use of masks. Failure to do so may result in dismissal from the event. If you disagree with any of the above statements, we kindly request you reconsider your participation. 
Sponsors
Platinum Sponsor

Work Readiness Sponsors
Truist Financial Foundation
Financial Literacy Sponsors
Lori Robertson - State Farm
Piedmont Triad Airport Authority
Become a Sponsor!
Sponsorships for these events are critical for Junior Achievement to continue providing life-changing programs to students in our community. These programs are delivered at no cost to students. You can make a difference in the lives of these students by participating in this world-class event!
Contact us
to get more information on how to sponsor a JA Event!